Araba cup without saucer 70 ml
Code:
30207
Product detailed description
Porcelánová miska kulatá / arabský šálek bez ouška a bez podšálku vhodný pro každodenní profesionální používání. Silnostěnný živcový porcelán skvěle drží teplo a nápoj tak bude mít dlouho správnou teplotu. Kulaté dno šálku je důležité pro získání a udržení perfektní pěny.
Sortiment značky Ancap se vyznačuje vysokou odolností. Kvalita použitých surovin garantuje pevný a obzvlášť silný porcelán vhodný pro každodenní profesionální používání.
Prodej na celá balení nebo po jednotlivých kusech.
Objem: 70 ml
Průměr: 6,4 cm
Výška: 4,5 cm
Balení: 6 ks
Cena za 1 kus
Be the first who will post an article to this item!
Only registered users may post articles. Please log in or register.
Be the first who will post an article to this item!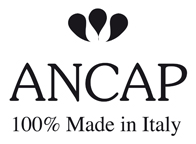 Do you know why coffee porcelain is really important? Here we will reveal a little history...
Porcelain has long been synonymous with magical moments, prestige and respect, with an aura of beauty and elegance. For centuries, it retains its distinctive charm, which, combined with a unique Italian design, reflects the Ancap brand. The company was founded in 1964. Founder Giuseppe Boschini, a renowned expert in the porcelain market and porcelain decor, founded the company in the name of quality and creativity, 100% Made in Italy. Ancap is an important company today. It provides the perfect tool for baristas to enjoy a perfect cup of coffee. The creativity hidden in ANCAP porcelain is identified by the exact standards of excellence offered by an extensive range, constantly evolving in the name of functionality, technology and style. Professional baristas take part in the development of new cup shapes and their designs and requirements are always carefully assessed with technology in order to obtain the best possible result in coffee production. This porcelain is used in many national and international barist competitions.